Collins DigiSuite gives you access to a wealth of multimedia resources, interactivities, video animations, and engaging content that are designed to enhance the learning process. From quizzes and games to question paper generators, our platform is tailored to meet the diverse needs of learners and educators alike.
Multimedia eBook
Our Multimedia eBooks are designed to be engaging and interactive, providing students with a more immersive learning experience. With multimedia elements such as videos, animations, presentations and audio, students can better understand complex concepts and retain information more effectively.
Audio
Our audio feature allows us to listen to course content, making it easier for auditory learners or those with reading difficulties to absorb the material. This feature also allows for a more flexible learning experience, as students can listen to chapters.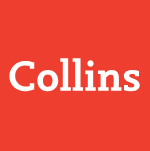 Slideshows
Our slideshows are designed to offer students an interactive way to grasp concepts by presenting content through a sequence of engaging slides, combining visuals and text to enhance their understanding of the subject matter.
Animations
Our animations are designed to provide students with a visual aid that simplifies complex concepts or processes, we have made sure that the audio is clear, and the visual representation of the chapters keeps it engaging and interesting for students to understand the chapters and concepts.
Print-ready Worksheets
These are additional print ready worksheets for practice and reinforcements available on our platform.
Interactivities
Our interactivities are designed to engage students with the chapter, it includes quizzes, Fill in the blanks, Match the following, games and much more. Students are encouraged to actively participate in their learning, leading to better retention of the concepts covered in the chapters.
Lesson Plans
Our lesson plans are designed to provide teachers with a comprehensive guide to their specific lesson. These lesson plans include pre– reading, post- reading, while reading activities, learning objectives, teaching strategies and much more.
Question Paper Generator
Our question paper generators allow educators to create, organize and manage a question bank containing a variety of assessments (based on Bloom's taxonomy) to assess students' understanding of concepts.
NEW HIRES IN 12 MONTHS WITH WORKABLE