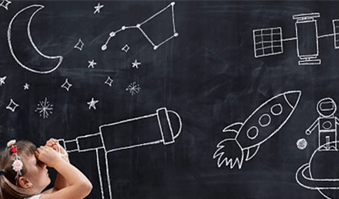 Importance of Learning Science : Teaching Strategies
Introduction
Science is defined as the systematic study of the structure and behavior of the physical, social, and natural worlds through observation and experimentation. It's key to innovation, global competitiveness, and human advancement. It's important that the world continues to advance in the field of science, whether it's finding new cures for cancer and other diseases or identifying and exploring new galaxies. Science plays a significant role throughout our day and impacts the many decisions we make every day.
It's not always evident that science shapes our daily lives, but the certainty is that science impacts countless decisions we make each day. From managing our health and well-being, choosing paper over plastic at the grocery store, or answering a child who asks why the sky is blue, science has an important role in our lives. More than ever before, educators need to employ teaching strategies that inspire and prepare children to embrace science and potentially pursue it in their college and career choices.
Content
Why to learn science ?
To develop potential scientific breakthroughs.
To develop our ability to ask questions.
To collect information, organize them and test our ideas.
To know how, when and where to apply science to solve problems.
To focus on developing powerful ideas of science.
To fulfill the increasing need for scientists, engineers, and innovators.
Science offers a powerful platform for building confidence, developing communication skills, and making sense of the world around us, that is increasingly shaped by science and technology.
Importance of learning science
Learning science develops knowledge, problem solving skills, boost critical thinking, cultivates a passion for learning, uplifts many disciplines, holds the key to future and technology.
Science also involves a lot of communication with other people and develops patience and perseverance in children.
Science education gives students the opportunity to gain a better knowledge of how and why things function.
Children get an appreciation for skepticism through studying science. Science can also create curiosity that helps students understand and formulate questions on the information they have accumulated.
To prosper in this modern age of innovation requires the capacity to grasp the essentials of diverse problems, to recognize meaningful patterns, to retrieve and apply relevant knowledge.
Teaching strategies
Teaching strategies should be used properly in order to create and canalize a positive attitude among children towards learning science right from young age.
Real-life scenarios involve case studies and ways of analyzing current problems.
Peer-to-peer teaching, which involves students in their own education.
Hands-on activities that engage students beyond the lecture and teach useful scientific concepts.
Science projects, which teach the scientific methods of inquiry and experiment.
Field research journals, which are notes and other documentation of trusted science experiments or from the students in your classroom.
Conclusion
Having a quality foundation in scientific principles and a blueprint for delivering engaging lesson plans that are easy to understand can be incredibly impactful. Educators armed with new and different strategies and techniques for teaching science can plant the seeds for future scientists who could do amazing things for society and the world.